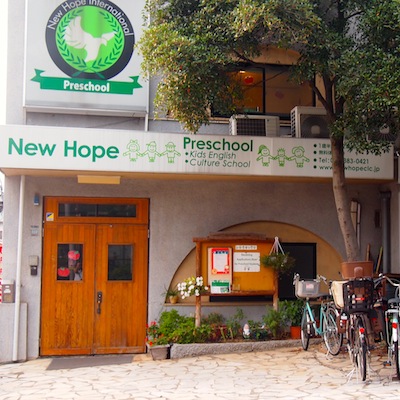 New Hope International Preschool is a ministry of New Hope International Fellowship Tokyo, a Protestant Christian church. Our mother church, New Hope Oahu, is the largest Protestant church in Hawaii.
Bilingual (English/Japanese) worship services are help every Sunday at 10:30 in our school facilities and at 2:00 in Ochanomizu. Sunday School for kids age 3-12 is held simultaneously. All are welcome!
For more details see. www.newhope-narimasu.jp for the Narimasu service and www.newhope.jp for the Ochanomizu service.

Message from Talo Sataraka, Senior Pastor of New Hope Tokyo:
New Hope International Preschool is focused on the development of the whole child. Our goal is to prepare each child academically, socially, emotionally and spiritually through a hands-on interactive learning program. The curriculum is designed to create a "love for learning" in each child.  Our adventure begins with an intentionally loving and caring Christian atmosphere along with the introduction of basic Bible principles. Our teachers are all able and committed in creating an atmosphere not only for learning but also for the children to take what they've learned in the classroom and apply it at home. 
We at New Hope International Fellowship are looking forward to helping you and your family find our school a joy and a place where the whole family can be encouraged.