3 to 6 years old

Preschool-age children can learn English after school in an international preschool environment. Your child will enjoy the fun, comfortable classroom and steadily improve in English under the care of our preschool teachers.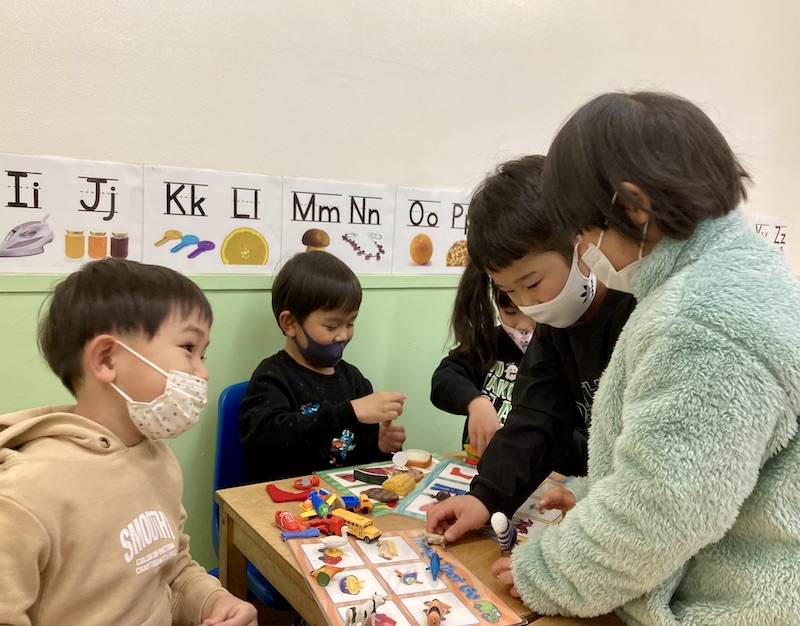 Our lessons feature lots of music and active, hands-on activities tailored to the developmental level of preschool children.
In Kinder English, we emphasize listening and speaking while gently introducing reading and writing. We use Oxford University Press's "Let's Begin!" curriculum and supplement it with materials that we've developed in-house.
Children who take these classes will be very well-prepared for their elementary years where our Kids' English classes give balanced emphasis to the four essential English skills: listening, speaking, reading, and writing.
Details
Time: Once a week, 50 minutes
Age: 3-6 years old
Class Size: 2 teachers and up to 10 children
Fees: See fee schedule.
Click for calendar.
Download an application or contact us for more information.